Campsite Facility at Kereng Humbang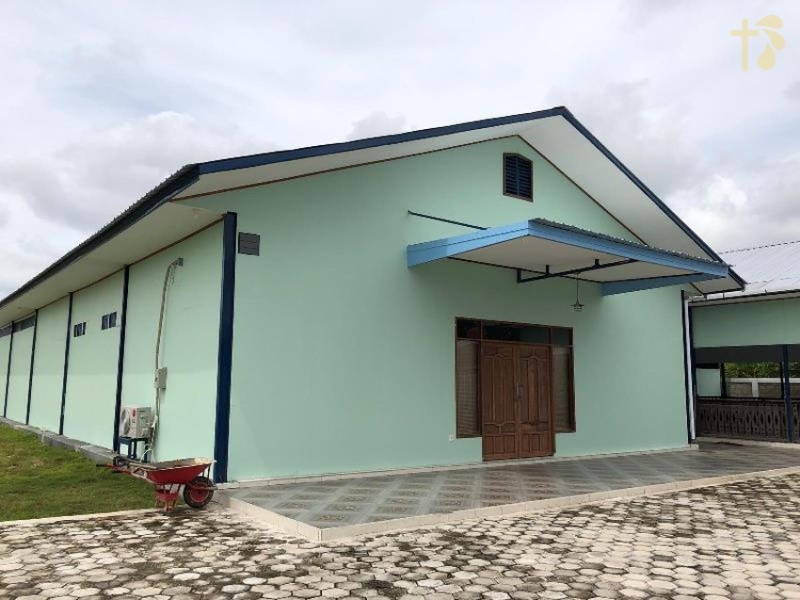 If God is for us, who can be against us? (Romans 8:31) This is the Word of God which has been one of the foundations on which Dehes Ministries draws inspiration to work tirelessly to fulfil the vision of God for Central Kalimantan.
In around 2015, Dehes Ministries purchased a block of land of approximately 3,000 sqm adjacent to the Gateway of Grace church in Kereng Humbang. At the completion of the church construction, God placed a burden in Evangelist Sebastian's heart to build a campsite facility which is to be used for open air revival and evangelistic gatherings. The costs to set-up this facility was huge but with an obedient heart, Evangelist Sebastian commissioned the work to start.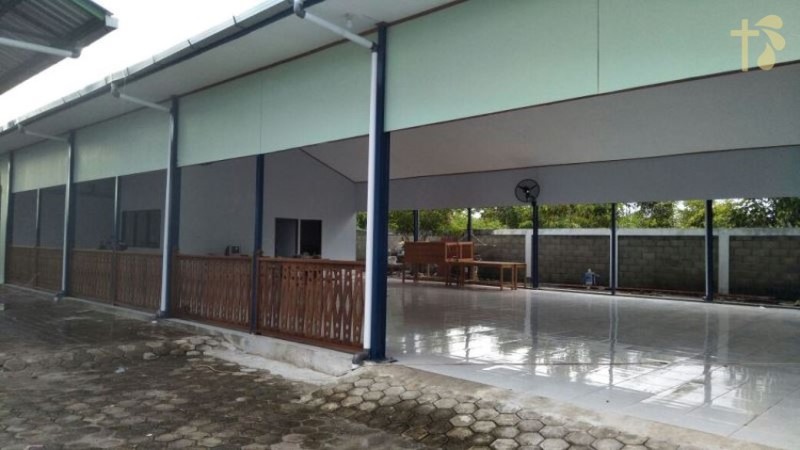 The campsite facility comprises of two buildings and an outdoor courtyard. One building comprises of the kitchen and dining area which can accommodate up to 600-700 people and 10 residential rooms for church leaders and guests. The other building comprises of office and meeting rooms and two barracks of residential areas for women/girls to reside in. In the outdoor courtyard, there will be stadium styled lamps to light up the field, tents to accommodate the men/boys and 25 washrooms/toilets and general amenities areas.
Evangelist Sebastian laid the foundation for the work to start in November 2016 and the construction of the two buildings was completed around June 2018. At this stage, there are about 30% of work left to be done including general fit-outs before the whole campsite facility can be fully utilised. Once this work is completed, by the grace of God, Dehes Ministries will be set and ready to run outdoor revival and evangelistic gatherings for the surrounding Katingan region.
The Dehes Ministries team believe whole-heartedly that from this campsite facility, we will see many, many souls won for our Lord Jesus. We are reaching out to the lost and unsaved in the surrounding townships. It was for this purpose that God has called Dehes Ministries to prepare this facility for Him.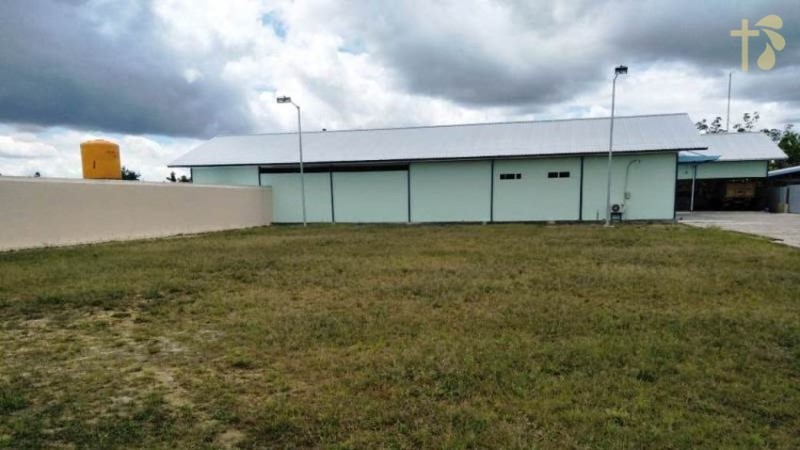 The Dehes Ministries team also believe that we will raise future generations of church leaders from this outreach ministry, as this catchment area is saturated with young adults and youths. We are grateful and humbled that we are also called to be spiritual leaders who will participate in God's plan to raise up future generations of leaders who will carry on the work which we have started. In this end time, the church of God needs more capable and anointed leaders to proclaim His Gospel "in all Judea and Samaria, and to the end of the earth" (Acts 1:8).
As Evangelistic Sebastian said, "With campsite facility, I dream and eagerly await for the day to come, not far in the future, when we will see gatherings of people who will give their lives to Jesus and receive salvation. What a sight to behold when that happens. It would be worth all the sacrifices, huge costs, hard work, efforts and tears that have gone into setting up this campsite for the glory of God. We can be assured that there will be joy in the presence of the angels of God rejoicing over sinners who repent and receive Jesus as their Lord and Saviour (Luke 15:10)."
Praise the Lord, for this campsite facility which we are preparing for the glory of His Name. Let us all continue to work together hand in hand until this project is completed.